About Us
ROBERT M. PFEIFER, Attorney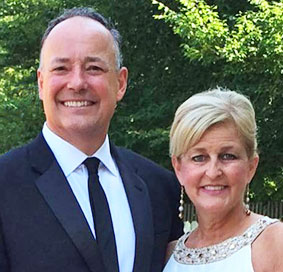 Bob Pfeifer was born in the Fox Hill area of Hampton, Virginia and grew up in the Hidenwood area of Newport News. Bob graduated from Menchville High School in 1977. Bob attended college at James Madison University, graduating in 1981 with a B.S. degree in chemistry. He then attended the T.C. Williams School of Law at the University of Richmond, receiving his Juris Doctorate degree in 1985.
Bob and his wife, Karen, live in Williamsburg and they have three sons, Justin, Kyle and Luke. Bob and Karen enjoy scuba diving, snow skiing, traveling, running and the beach.


MICHELE A.D. SCHNEIDER, Real Estate Coordinator
Michele is a native of Massachusetts. Michele graduated in 1987 from The College of Holy Cross, in Worcester, Massachusetts. Michele attended Albany Law School, in Albany, New York, graduating in 1990.
Michele coordinates all of the real estate transactions at Pfeifer Law. Michele has over 25 years of experience, having successfully closed thousands of transactions. 
Michele and her husband, Ed, live in York County, and they have one daughter, Kate. All three are, of course, Boston Red Sox fans.